Siblu, European leader in tourism, explains the challenges of their online booking portal
Interview Programisto Community !
Date : 30th of june 2021
Place : Bordeaux, France
Interviewed : Baptiste Berthelemy, chief of digital, web and e-commerce projects at Siblu
Hello Baptiste,
Thank you for taking time to answer questions from the Programisto team!
23 mostly 4-star rated campsites in France with 3 of them in the Netherlands, since 1975, more than 1 million overnight stays per year: Siblu is a big machine.
We have built a Web Booking Engine alongside your team so we will discuss today around your brand and your holiday booking site.

Here are our questions:
How do you see your group, from the inside?

With its 1500 employees in season in 24 destinations in France and the Netherlands, Siblu has managed to remain a large family, which prioritizes customer satisfaction and employee well-being. This translates into a friendly but studious work environment to help projects succeed.
As Director of digital, web and e-commerce projects at Siblu, in Bordeaux, what is the principal stake that you focus on?

As an IT project manager, my main objective is to deliver a web device adapted to the needs of the business with a view to increasing online conversion, while keeping in mind a certain number of technical constraints.
Why agility for Siblu?

Agile principles were introduced relatively recently at Siblu, with a desire (as in many organizations) to reduce scoping cycles and completion times. At Siblu, we are now adept at the MVP project with very short deadlines and at the same time a quality functional deliverable.
Why with us? Be honest, we hardly hold grudges (but we remember everything… …)

We were particularly impressed by the support proposal, with an Elasticsearch demonstrator that was quickly set up, and a good command of the entire DevOps chain. The hybrid "fixed-price" approach with an organization that combines expertise/management in Bordeaux and development in Cuba proved to be an effective choice in the Programisto/Siblu partnership.
How do you see the tourism sector recovering from the global COVID crisis?

One only has to look at the news to see that after a particularly difficult year for the tourism industry, the outdoor hotel industry is coping admirably. Outdoor vacations in France will be on a roll for many months to come. Bookings are at an all-time high for this summer and we are confident that we will make up for the mixed numbers of 2020!
What do you enjoy most about your vacation booking website as a team member? And as a visitor?

As an IT professional, I have to admit that the use of Elasticsearch and its 10 million documents is a great asset and allows our site to quickly serve up real-time search results to find the right availability at the right price on our 10,000 mobile homes.

From an internet user's point of view, I think the killer feature of the Siblu booking engine is the possibility to choose your location on the map of the Village of your choice! This is a real advantage in the user experience, and a competitive advantage for the siblu.fr website.
We were strolling through your site and well, we're somewhat craving sunshine… Any advice for a Programisto corporate seminar at Siblu? 👀

Most villages are already very full this summer, my advice would be to take advantage of the off-season, why not as early as September? Our CSE manager will be able to find you the most beautiful mobile homes… and with an Internet connection to ensure the TMA isn't it 😊
We warmly thank Siblu and especially Baptiste for this interview. If you would like to go behind the scenes of the SIblu.fr booking website, it's through here.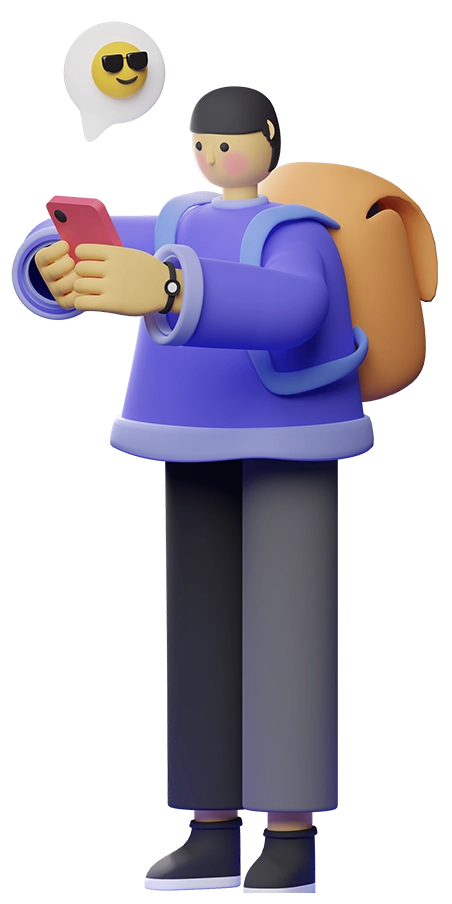 100% technological experiences
Your issues are important to us, your target becomes ours and you can rely on a competent and responsive tech team. Shall we go?
Send a project
Send a project